WHY choose the U-M School of Dentistry?
The school provides cutting-edge care by the top professionals in their field with costs at or below a private practice.
The School of Dentistry provides three clinic types for patient care. In general, student clinics cost less, but the wait time is more.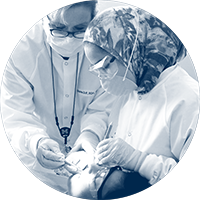 STUDENT CLINICS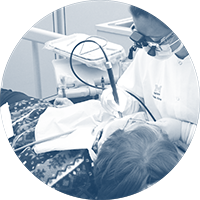 GRADUATE CLINICS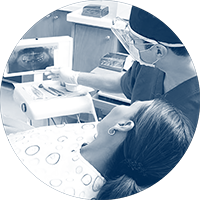 SPECIAL CLINICS
Dental students (under supervision)
Graduate students (dentists in specialty training)
Dentists considered experts in their field
WHAT IS THE APPOINTMENT LENGTH?
WHAT INSURANCE IS ACCEPTED?
---
Call 888-707-2500 to make your appointment
---
AAPD ORAL HYGIENE TIPS FOR KIDS 3+
Students in the American Academy of Pediatric Dentistry put together the following video to encourage healthy oral hygiene for young children.
THE FIRST APPOINTMENT
Patients often have several questions and concerns prior to a first visit. This section provides information on what to bring and how to arrive to the first visit.
---
WHAT TO BRING
ADDRESS
---
CLINICS
GENERAL DENTISTRY CLINICS
SPECIALTY CLINICS AND SERVICES
CLINICAL SERVICES
Cone-beam computed tomography (CBCT) scans generate multiple projections that are immediately processed into 3-D images.
Board-certified faculty members with extensive training in the clinical, radiographic, and histologic interpretation of lesions occurring in the head and neck area including the oral cavity and the jaw bones.
Providers not affiliated with the U-M School of Dentistry may submit referrals using one of the provided forms.
HOW TO MAKE A PAYMENT
Payment for services or proof of insurance is required at the time of treatment.
Once a treatment plan has been developed and agreed upon by the provider, faculty and patient, the patient will sign the treatment plan. Payment arrangements are possible for some procedures; check with your individual clinic, as arrangements are not available for all clinics.
INSURANCE
The Insurance Information Sheet has a full list of participating and non-participating dental insurance carriers/programs.
Claim handling for insurance companies we do not accept. We will issue a courtesy claim for you to submit to your insurance carrier once full payment has been received and posted to your account.
---
---
PATIENT EDUCATION
A visit to the dentist's office can be an intimidating experience. As with other medical disciplines, dentistry employs a vocabulary that may not be familiar to those outside the field. The Patient Education section strives to inform patients of dental terms and procedures.
In addition, the Patient Education has instructional videos on how to improve your dental health.
CAFE 32
Enjoy fresh food and drinks at the full service Cafe 32 on the ground floor in the School of Dentistry. The cafe offers hot beverages ranging from your basic cup of coffee to matcha lattes. If you're hungry, rotating daily soups, freshly baked goods, snacks, and sandwiches are available as well.
The cafe is open weekdays from 7am - 3pm.